Today's episode is with David Basulto, the author of Life. Camera. Action.
When David was 51-years-old, he invented the iOgrapher, a device that turns your iPhone or iPad into a Hollywood filmmaking powerhouse.
His device is now used by thousands of video enthusiasts all around the world, including Steven Spielberg!
In this episode, you are going to learn:
Simple things you can do with your mobile device to become a pro filmmaker
How David invented the iOgrapher
Benefits of having a book as a business card
They say "the future of content is video," so if your organization or company does any online marketing whatsoever, you do not want to miss this episode.
What is the #1 takeaway from your book?
The number one thing is that you've got to have awesome audio. You've got to upgrade your camera's microphone.
Because even if you have your eyes closed and the video is horrible, you can still keep your audience listening if you have great audio that's entertaining.
If you want to go low budget, just use the head buds that come with your iPhone. That's going to give you better audio than the phone itself, even though the technology is always getting better.
You can get a nice entry-level lavallière microphone for like $50, and then you're in business. You sound like a pro.
There's a microphone called the RodeVideo Micro that you would put on top of the iOgrapher case. Now you're going to get shotgun type microphone, where you 're going to get 6-8 feet around you, directionally. It's going to be so much better than having nothing, I promise you.
Especially people doing Facebook Lives, and all this live video that's the rage right now. Have good audio or you're going to lose your audience.
Who is the one person you most want to read your book?
I would say it's the educator out there.
Knowing how many of them don't know the power of having video in their workflows, most of the times because they're afraid of it — they don't know it, and they don't want to look stupid doing it.
I really wanted to empower them to use these types of things in their classrooms.
It's funny because I was in the film industry for years and when I got into teaching, I saw how hard it was.
Basically you are babysitting dozens of students every day. You've got to keep them entertained and teach them something. You don't really get into it for money. You get into it because you love teaching and you want to help people out.
I have such a big affinity toward teachers, and I want them to do well and I think having them read this, they'll see that they can do some more things in the classroom and really empower their students.
Let's say you're the Spanish teacher and you're like, "Oh, I don't want to get into video."
But what about making your students create commercials in Spanish?
Or let's say you're the English teacher and you are teaching Macbeth in the classroom. Now we can film that and as we're done, we're going to play it back for the whole class to critique. Now you're getting more peer review.
Students these days, this is where they live. They are on these devices 24/7 so there's no argument that, Oh well no, we've got to wait until we can buy a brand new $3,000 DSLR or blah, blah, blah. They don't need that. They don't care. They're watching content and absorbing it minute by minute, on Instagram, on Snapchat, on Facebook, on YouTube. They just want to be entertained by a good story.
Tell us the story of how you invented the iOgrapher.
Every time I do a keynote, one of my slides says, "Necessity is the mother of all invention." It's like the absolute quote that my life is about.
Just being an educator in a fairly large school, I had 130 students throughout the day, snd I was tasked with keeping them busy.
We had five cameras in our classroom, we had three DSLR's and two bigger broadcast cameras. It was during football season, it was impossible to get anything done because we'd use all those cameras to film the games.
I wasn't getting enough work done with my kids and we started so we kind of veer into that, "Let's watch movies and dissect them." I was teaching media arts. I said,
"You know what? We're going to start cranking this up. You guys all have these iPhones or some kind of mobile device in your pocket. You might have an iPad. So we're going to start using these things to create content, whether it's a commercial for Spanish class or it's going to be something that I'm asking you to do to shoot different shots, so you can learn all the shots that you can have."
I was getting a lot more work done but I was getting tons of videos that were vertical or shaky ascan beor the audio is horrible, et cetera and I'm like, "God, there's got to be a better way."
Just about that time, Apple had just released the iPad. I just loved the potential of what it could become, this thing in your backpack at the time with the first one.
But they just released a new one called the iPad Mini and I was like, "Wow, this little device, the potential it has." Because you cannot only shoot HD footage in there with the video, you can shoot stills, you can edit right on there, you can do animation, stop motion animation, just on and on.
I was like, this is amazing, especially, think of a program, a school system that maybe doesn't have very good funding but, god, if they can grab enough money to buy a $300 iPad or $400 iPad, that could open the doors and that might be the next Steven Spielberg.
So I started to doodle in my class. I created this drawing and then made a 3D print of it. All of a sudden, we had this working prototype of the first generation iOgrapher for iPad Mini. We were going around filming with it and it was just working great. I thought I accomplished a lot and that was it.
I was going to be a teacher for the rest of my life. I loved reaching kids and really showing them things to do and be creative and stuff. But, as luck would have it, one of my students said, "Hey, you know what Mr. B," They called me Mr. B. They said, " Why don't you look at this thing called Kickstarter?"
And so I'm like, "What is Kickstarter?"
We all decided I was putting my thing on Kickstarter to see if there was a market for it. What the heck.
We raised about $17,000. Which was low, because I didn't know what I needed. I only asked for $15K. I had no idea that the mold was going to cost me $40,000.
All of a sudden I find myself in Forbes, I find myself in the New York Times — just interviews left and right from Mashable, all the big tech blogs about this teacher trying to revolutionize video for the classroom. Things just really took off from there.
One of the parents of one of my students came in with half a million dollar check and said, "I want to be your partner," and I said, " Let's go."
Here we are, entering our fourth year and I retired a year ago.
It's very exciting because I am just so passionate about the product and its potential. People post amazing things they do with it every day on social media.
FromUSC to Harvard to schools in Africa, the BBC, Premier League, the Boston Celtics… Even Steven Spielberg has one!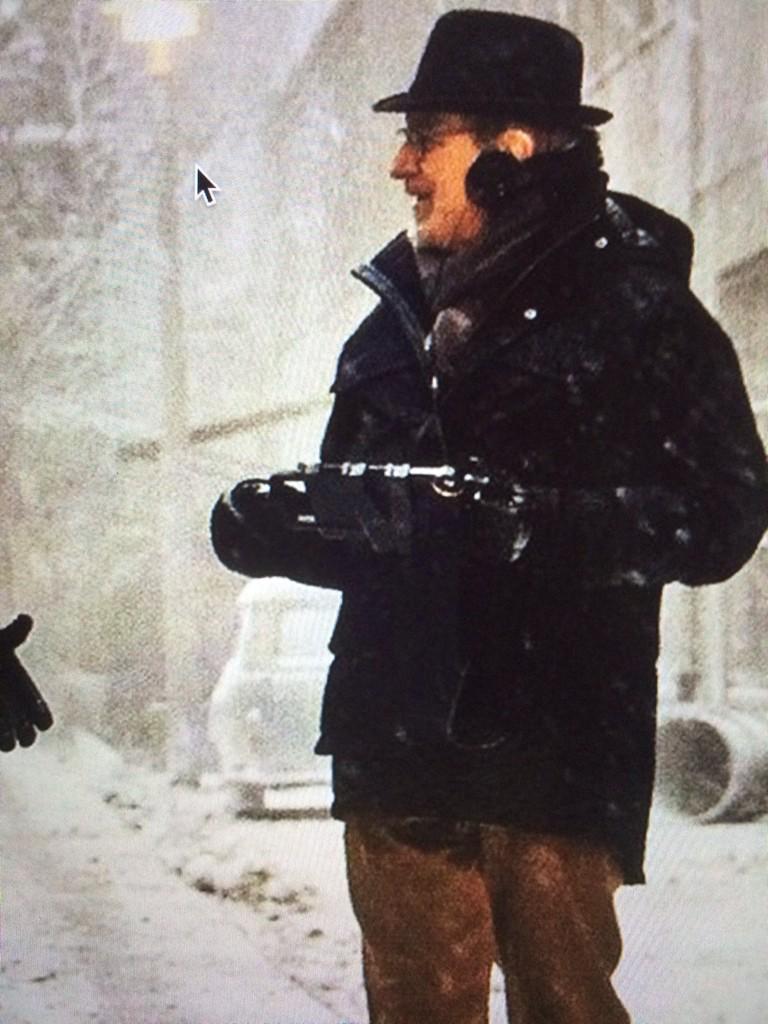 What was your #1 business or marketing goal for this book?
My book is an even better business card.
I was flying back recently from a convention and I happened to be sitting next to a man who turned out to be Planet Hollywood's owner.
We started talking, he has a new app coming out that's going to be for celebrities in live streaming.
Everywhere I go, I have my iPhone iOgrapher somewhere on me. So I pulled it out, showed it how it worked and then I said, "By the way, here's a copy of my book."
All of a sudden you get this instant status that, "Oh you wrote a book," you know? As far as a calling card, it's just an amazing thing.
I never once thought that it was going to be on the New York Times bestseller list. Or where I can make millions of dollars. I'm not J.K. Rowling, I never wanted to be or asked to be. I just really wanted to have a nice calling card and have the information in there that people would find valuable.
What's the best place to connect with you?
If you want to find us on Instagram, Facebook, Snapchat, etc., it's all @iOgrapher.
And I am the guy answering everything. If you Snapchat me, I will probably send you a video back talking to you and telling you what you want to know.